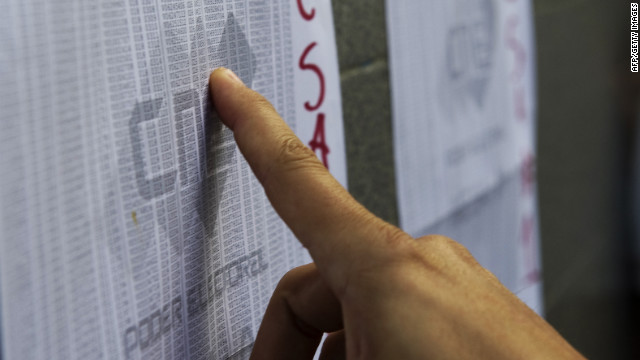 (CNN) -- At least one person was critically injured Tuesday in Venezuela when police clashed with opponents of the government of President Hugo Chavez.
According to CNN affiliate Globovision, violence erupted in the municipality of Mario Briceno Iragorry, in Aragua state, when the opposition tried to stop officers from confiscating election documents including voter lists.
A man who was run over by a police tow truck was taken to the hospital in serious condition, Globovision said. The TV news network also reported that the man in charge of the local electoral board was detained.
Acting on a ruling earlier Tuesday by Venezuela's Supreme Court, Aragua police had confiscated lists of voters who participated in Sunday's primary elections. The court had ordered that the lists be confiscated so that electoral authorities could use them to investigate alleged irregularities during Sunday's elections.
Read More