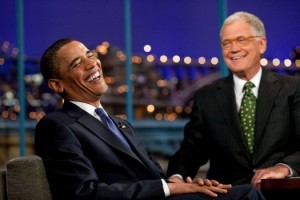 Do you think that someone could steal 150 million dollars and get away with it?
Well, the truth is that such a theft is taking place every single hour of every single day. The federal government is stealing 150 million dollars an hour from our children and our grandchildren and Barack Obama thinks that is a good thing.
The new Obama budget projects a $1.33 trillion federal budget deficit for the 2012 fiscal year. That is significantly higher than the $1.15 trillion that the Congressional Budget Office was projecting because it includes a whole bunch of stimulus spending that the Obama administration plans to do. So let's do a little math.
When you divide $1.33 trillion by 365 days, you get 3.6438356 billion dollars. So on average, the United States will be adding more than 3.6 billion dollars to the national debt every single day during fiscal 2012. And when you divide $3.6438356 billion by 24 hours, you get 151.8 million dollars. So on average, the U.S. national debt will be going up by more than 151 million dollars every single hour during fiscal 2012 if Obama has his way.
This is a theft from our children and our grandchildren that is so vast that it is almost unimaginable.
Read More